Tata Motors returns to profit on Jaguar Land Rover bounce.
January 26, 2023
BENGALURU, Jan 25 (Reuters) – Indian carmaker Tata Motors (TAMO.NS) beat analysts' expectations to post a profit for the first time in two years as improving semiconductor chip supplies and rising demand helped its luxury car unit Jaguar Land Rover (JLR) turn profitable.
Like others in the sector, Tata Motors and JLR have been struggling to navigate supply chain disruptions and shortages of critical semiconductor components since the onset of the coronavirus pandemic.
The situation has improved in India where carmakers are benefiting from strong demand, easing commodity costs and a slew of price hikes to make up for price inflation.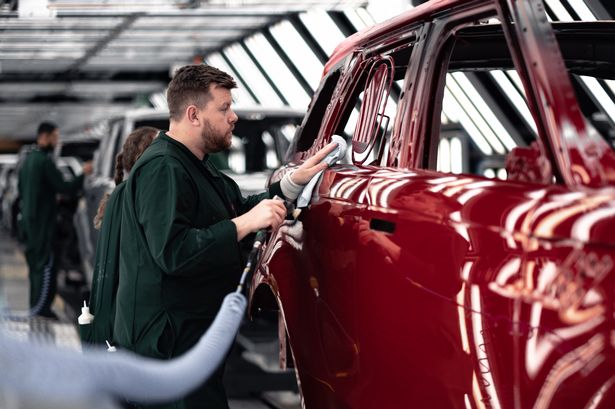 "At JLR we continue to be short on chip supplies but the situation is improving. As far as India is concerned, the supply of chips has normalised," chief financial officer, PB Balaji told reporters.
JLR posted third-quarter profit before tax of 265 million pounds ($326.2 million), compared with a loss of 9 million pounds a year earlier, helped by higher sales and better product mix and pricing.
The total number of orders reached a record 215,000 units with its three most profitable models – the New Range Rover, Range Rover Sport and Defender – accounting for three-quarters of the order book.
While the company is on track to report positive margins at JLR this year, it could struggle to meet the zero net debt target which Tata will review in March, Balaji said.
The automaker is cautious about global demand going forward but believes that its premium luxury portfolio at JLR is more resilient to any inflation or recession concerns.
Tata's consolidated net profit came in at 29.58 billion rupees ($362.5 million) for the quarter ended Dec. 31, compared with a loss of 15.16 billion rupees a year earlier.
Analysts, on average, had expected a loss of 185.6 million rupees, according to Refinitiv IBES data.
Rival Maruti Suzuki India (MRTI.NS), which holds more than a 40% share in India's car market, also beat quarterly profit estimates earlier this week.($1 = 81.5960 Indian rupees)