Samsung's new Galaxy S23 Ultra arrives with a 200-megapixel camera
February 2, 2023
common wisdom in digital photography says that megapixels aren't everything. They matter to an extent, but smartphone makers have a long history of leaning too heavily on those numbers as a kind of shorthand for camera quality. In other words, they play an important role but need to work in concert with a number of other key elements to truly deliver on their promise.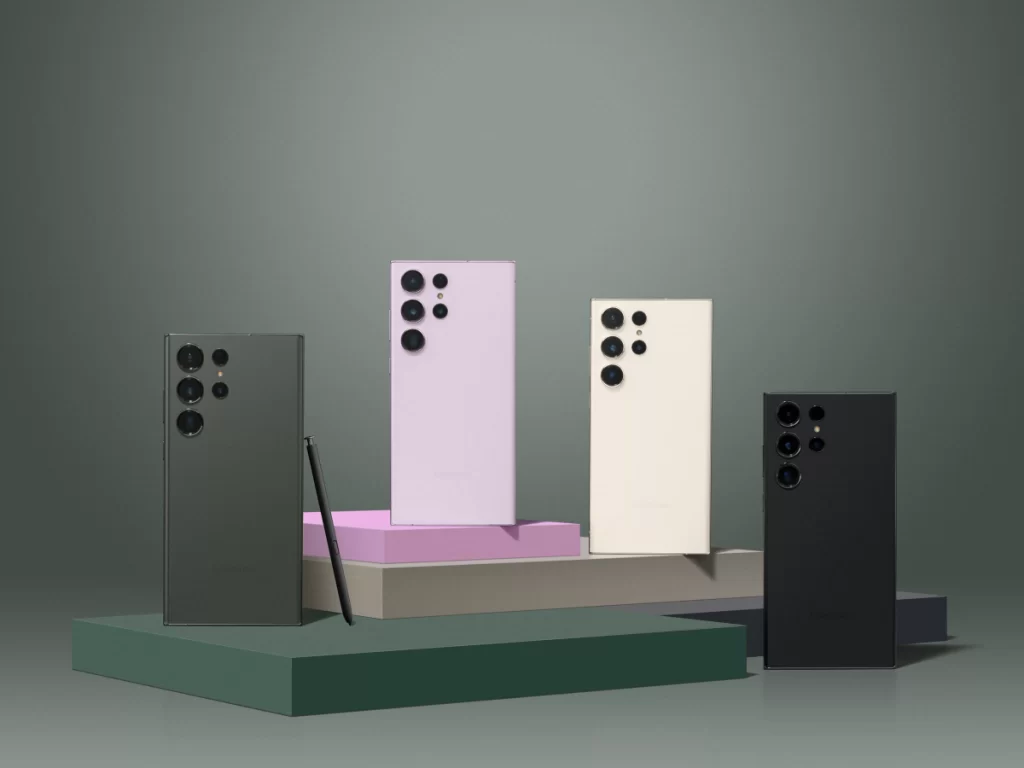 The good news here for the upcoming Galaxy S23 Ultra is that Samsung's got a solid track record of building camera ecosystems on both the hardware and software fronts. In fact, the company actually made the 200-megapixel system that appeared in Xiaomi's 12T Pro flagship toward the end of last year. The company wouldn't confirm whether the S23 Ultra utilizes the same chip (only saying, unhelpfully, that they're calling it a "200MP Adaptive Pixel sensor"), but I'd say that if it's not 1-to1, it's likely very, very close.
I suppose it makes some sense that Samsung doesn't want to publicize that its own brand is the second device to use the component. But again, ecosystem and implementation are important here. Even with the same sensor on two phones, the experience — and resulting images — can different greatly.
The use of these sorts of super-high-res sensors have evolved over the years, and in the Ultra's case, that means utilizing binning to combine information from multiple pixels to create a kind of larger superpixel capable of gathering a lot more light for sharper images with less noise.
Honestly, camera updates are, unsurprisingly, the name of the game here. It's long been the smartphone's last major battlefield, and these days, Samsung and Google's Pixel handsets have been running neck and neck in the Android space. I've been carrying Pixel 7 Pro around to take shots the last severe months. Let's see if the S23 line changes that. The Ultra gets improved optical image stabilization targeted specifically at low-light videos, to reduce the blur.
All three phones — the Ultra, S23 and S23+ — get "enhanced" 8K video capture at 30 FPS with wider-angle shots, coupled with new object-based AI, which Samsung claims will analyze human characteristics like eyes and hair in each individual frame to "carefully reflect a person's dynamic characteristics."
In addition to the 200-megapixel wide camera, the Ultra sports a 12-megapixel ultrawide and two 10-megapixel telephoto lenses with 3x and 10x optical zoom, respectively. The 12-megapixel front-facing camera gets a bunch of updates — "because selfie cameras are more important than ever to how we communicate today" — including faster autofocus, 60 FPS video capture and what Samsung is referring to as its "first Super HDR selfie camera."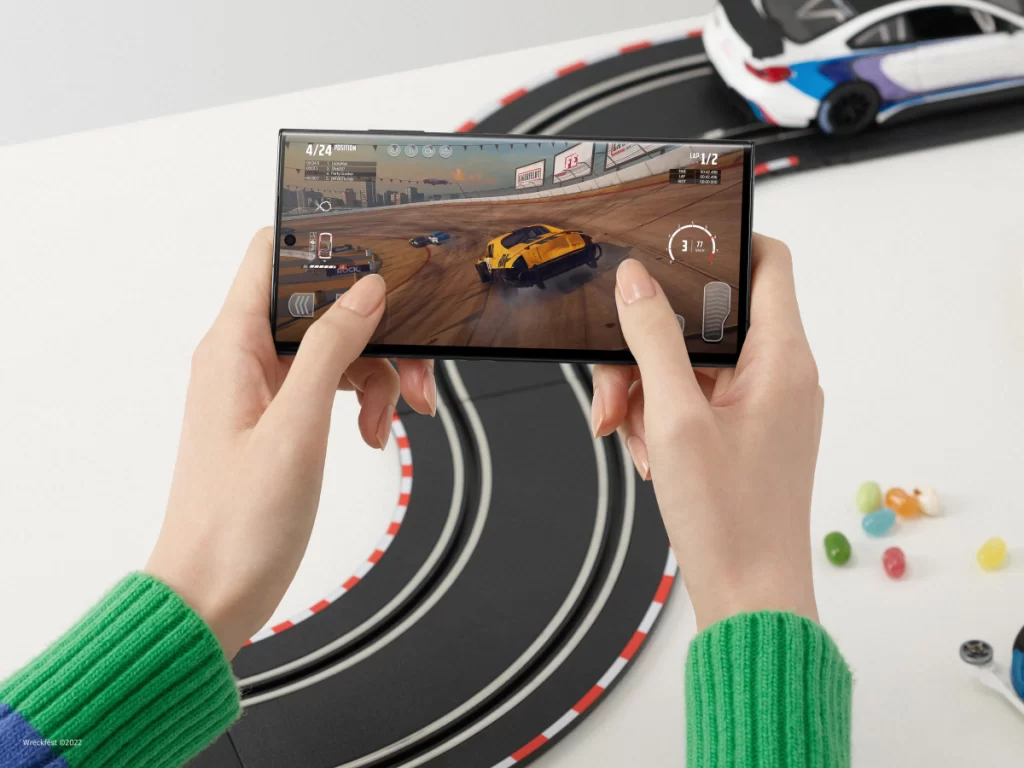 "The most impactful technology is measured, not just by what it enables for people today, but also how it contributes to a better future," mobile head TM Roh said in the announcement. "Galaxy S23 Ultra and the entire Galaxy S series lineup are the new standard-bearers of a trustworthy premium smartphone experience. We're redefining peak performance by merging power and lasting innovation in devices that have less environmental impact."
All three devices are up for preorder starting today and will ship February 17. If you order before the 16th, the company will toss in some bonuses like a free storage upgrade or a $100 of Samsung credit.
The S23 starts at $800, the S23+ starts at $1,000 and the Ultra starts at $1,200. Color options include black, cream, green and lavender, along with exclusive online variants like lime, graphite, sky blue and red. Samsung also just announced a trio of laptops aimed at the creative pro market currently being courted by MacBooks and Microsoft's Surface devices.
More TechCrunch.