Hostelworld's Latest Guide: Top 10 Hostels Worth Staying At
July 10, 2023
Hostels have emerged as popular accommodation options for travelers seeking affordability, unique experiences, and a chance to connect with like-minded individuals. With countless hostels worldwide, finding the perfect one can be a daunting task. However, Hostelworld, a renowned online booking platform, has released its latest guide, revealing the top 10 hostels that are truly worth staying at. In this article, we will delve into the list, exploring the remarkable features of each hostel and why they have gained recognition among travelers.
Wanderers Hostel – Lisbon, Portugal:
Situated in the vibrant city of Lisbon, Wanderers Hostel offers a remarkable blend of comfort, design, and social atmosphere. With its modern decor and cozy rooms, this hostel provides a home away from home for travelers. The hostel's rooftop terrace offers breathtaking views of the city, and its communal spaces encourage interaction among guests. Wanderers Hostel is an excellent choice for those seeking a balance between relaxation and exploration.
Freeborn Hostel – Copenhagen, Denmark:
Copenhagen is renowned for its architectural marvels and rich cultural heritage, and Freeborn Hostel allows travelers to experience the city's charm to the fullest. Located in the trendy neighborhood of Nørrebro, this hostel provides a stylish and comfortable environment. The spacious common areas are perfect for socializing, and the hostel organizes various events, including live music and walking tours. Freeborn Hostel ensures an unforgettable stay in one of Europe's most vibrant cities.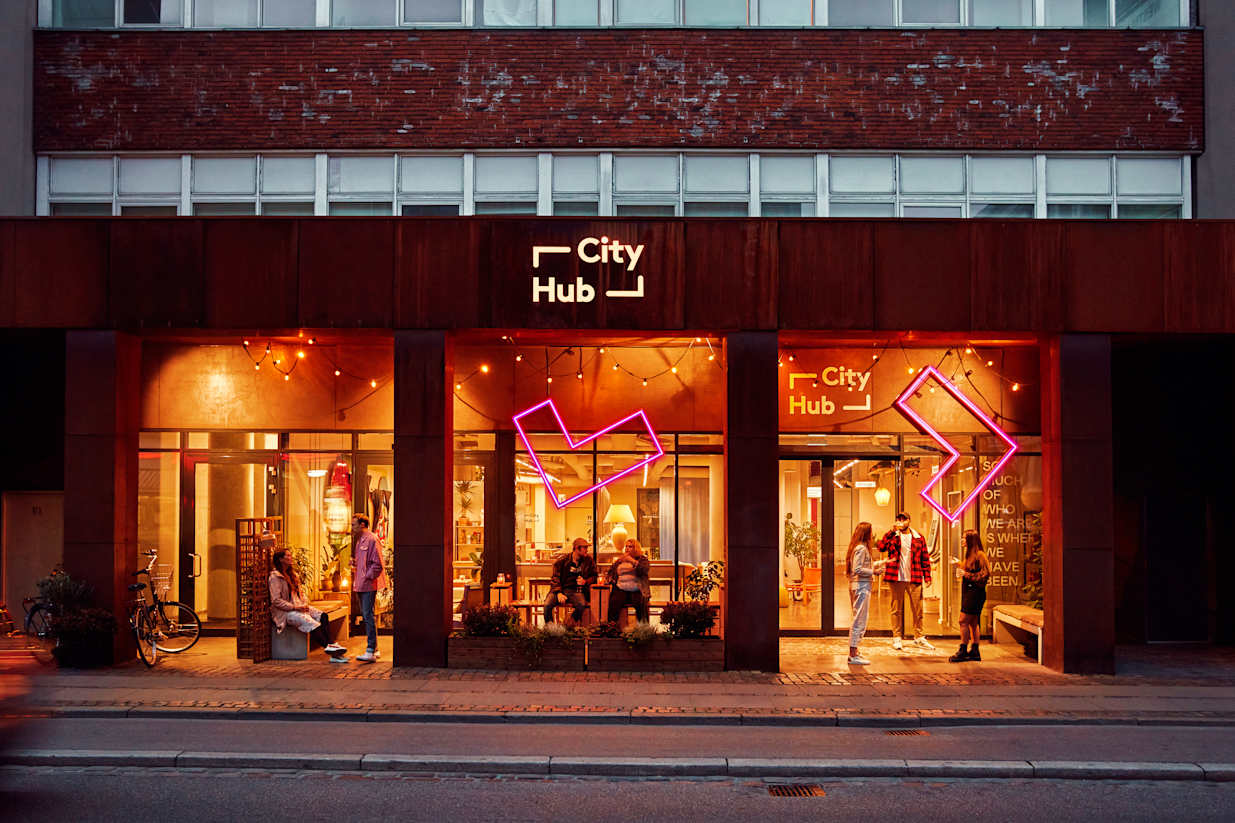 Soul Kitchen Hostel – St. Petersburg, Russia:
St. Petersburg is a city brimming with history, and Soul Kitchen Hostel perfectly captures its essence. Housed in a historic 19th-century building, this hostel boasts a unique combination of classical architecture and contemporary design. The friendly staff provides a warm welcome to guests, and the hostel's communal kitchen offers homemade meals with a taste of Russian hospitality. With its central location and cozy ambiance, Soul Kitchen Hostel is an excellent base for exploring the cultural treasures of St. Petersburg.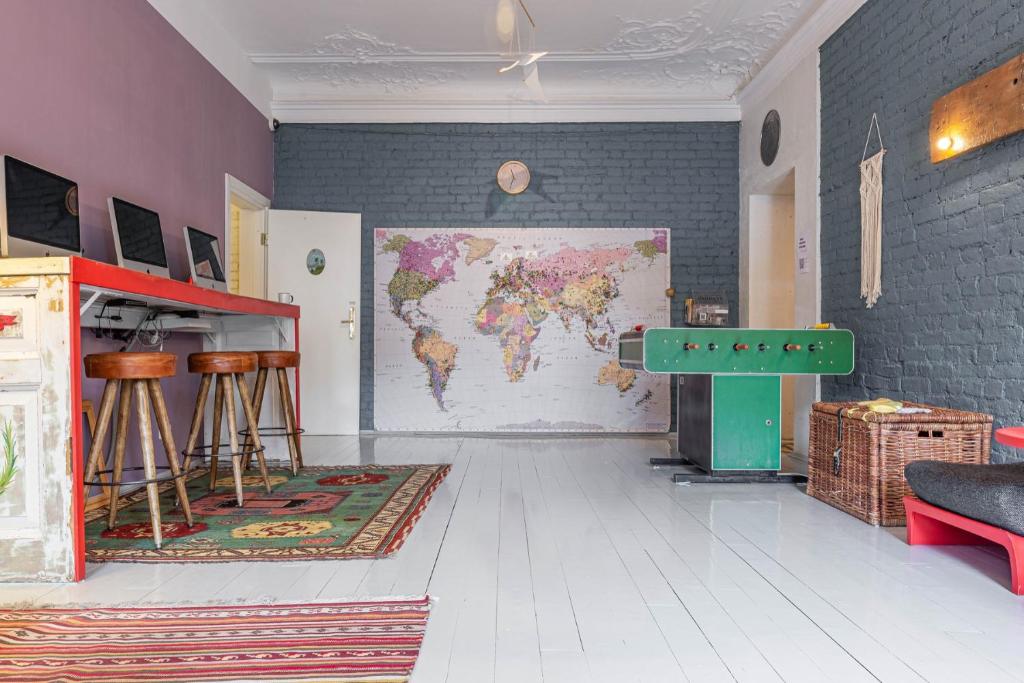 Rodamon Riad – Marrakech, Morocco:
Marrakech is a city that enchants visitors with its vibrant colors, bustling souks, and exotic aromas. Nestled in the heart of the city's Medina, Rodamon Riad provides an authentic Moroccan experience. This beautifully restored riad combines traditional architecture with modern comforts. The hostel's courtyard with a refreshing plunge pool and the rooftop terrace offering panoramic views of the city are perfect places to relax after a day of exploring the Medina's maze-like streets.
The Hat Madrid – Madrid, Spain:
Madrid, the lively capital of Spain, is renowned for its art, culture, and vibrant nightlife. The Hat Madrid captures the city's spirit by offering a unique blend of style and comfort. Located in the heart of Madrid's historic center, this boutique hostel features modern rooms, a rooftop bar, and a terrace offering stunning views of the city's skyline. With its lively atmosphere and central location, The Hat Madrid is an excellent choice for those looking to immerse themselves in the Spanish capital.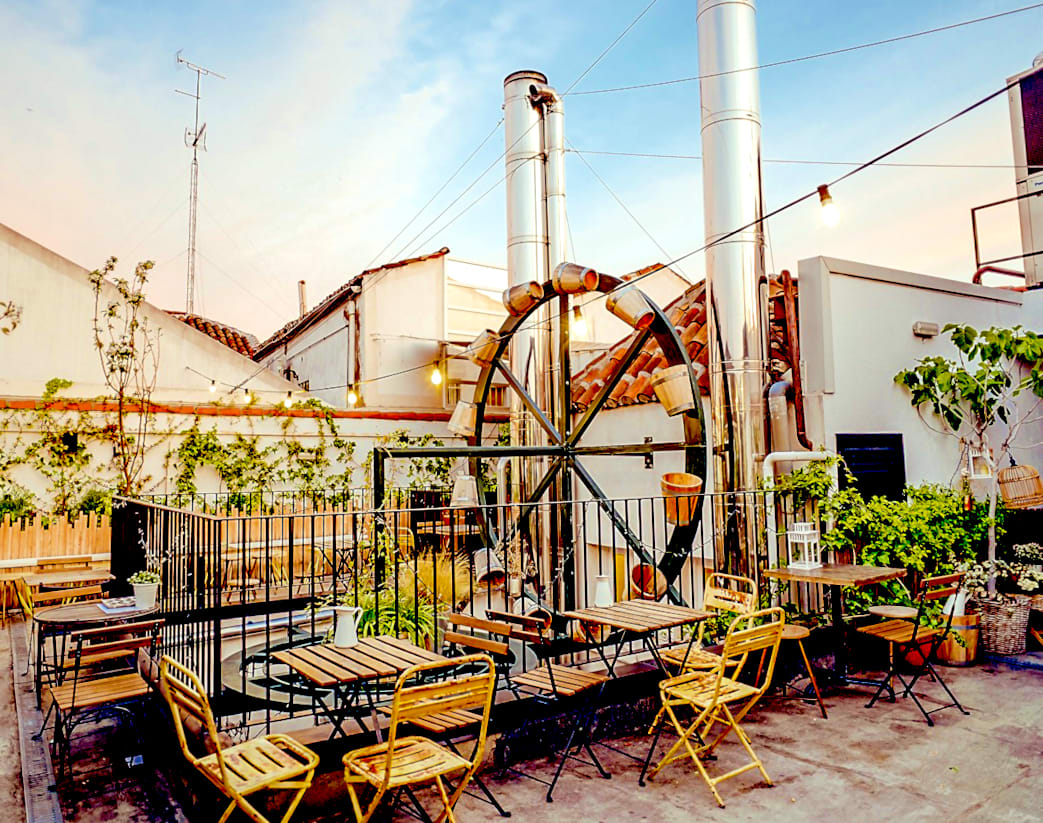 Kex Hostel – Reykjavik, Iceland:
Iceland's natural wonders have captivated travelers from around the world, and Kex Hostel in Reykjavik perfectly complements the country's stunning landscapes. Housed in a former biscuit factory, this hostel boasts an industrial-chic design and offers a range of accommodations, including dorms and private rooms. Kex Hostel also features a gastropub serving delicious Icelandic cuisine and a lively bar where guests can mingle and enjoy live music. It's an ideal base for exploring Iceland's breathtaking landscapes and vibrant capital.
Generator Amsterdam – Amsterdam, Netherlands:
Amsterdam is renowned for its picturesque canals, historic architecture, and vibrant cultural scene. Generator Amsterdam captures the city's essence by combining contemporary design with industrial elements. Housed in a former zoological university building, this hostel offers a range of stylish and comfortable accommodations. With its lively bar, courtyard, and event spaces, Generator Amsterdam provides a vibrant social atmosphere for guests to mingle and make lasting memories.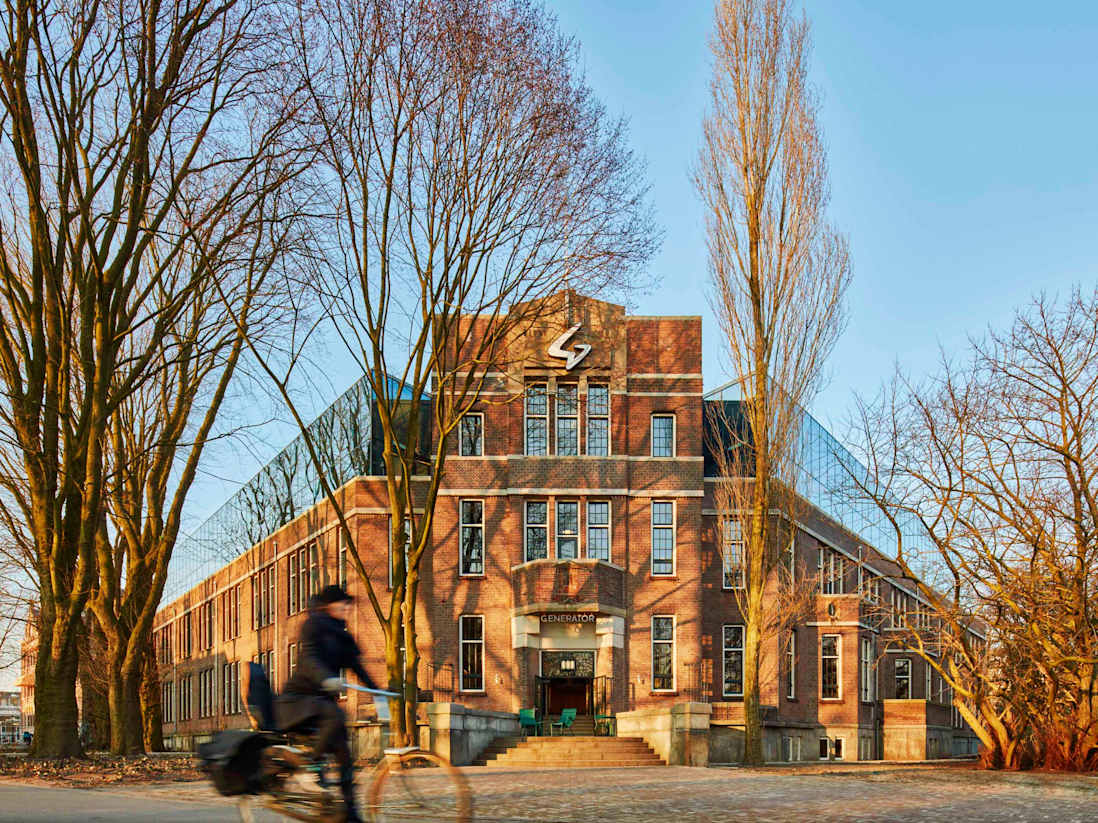 Lub D Bangkok Siam – Bangkok, Thailand:
Bangkok, the bustling capital of Thailand, is a city that never sleeps. Lub D Bangkok Siam perfectly complements this vibrant energy with its trendy design and central location. Situated near major shopping centers and cultural attractions, this hostel offers stylish and comfortable accommodations. Lub D Bangkok Siam also features a rooftop bar, a communal kitchen, and various activities to help guests explore the city's vibrant street life and culinary delights.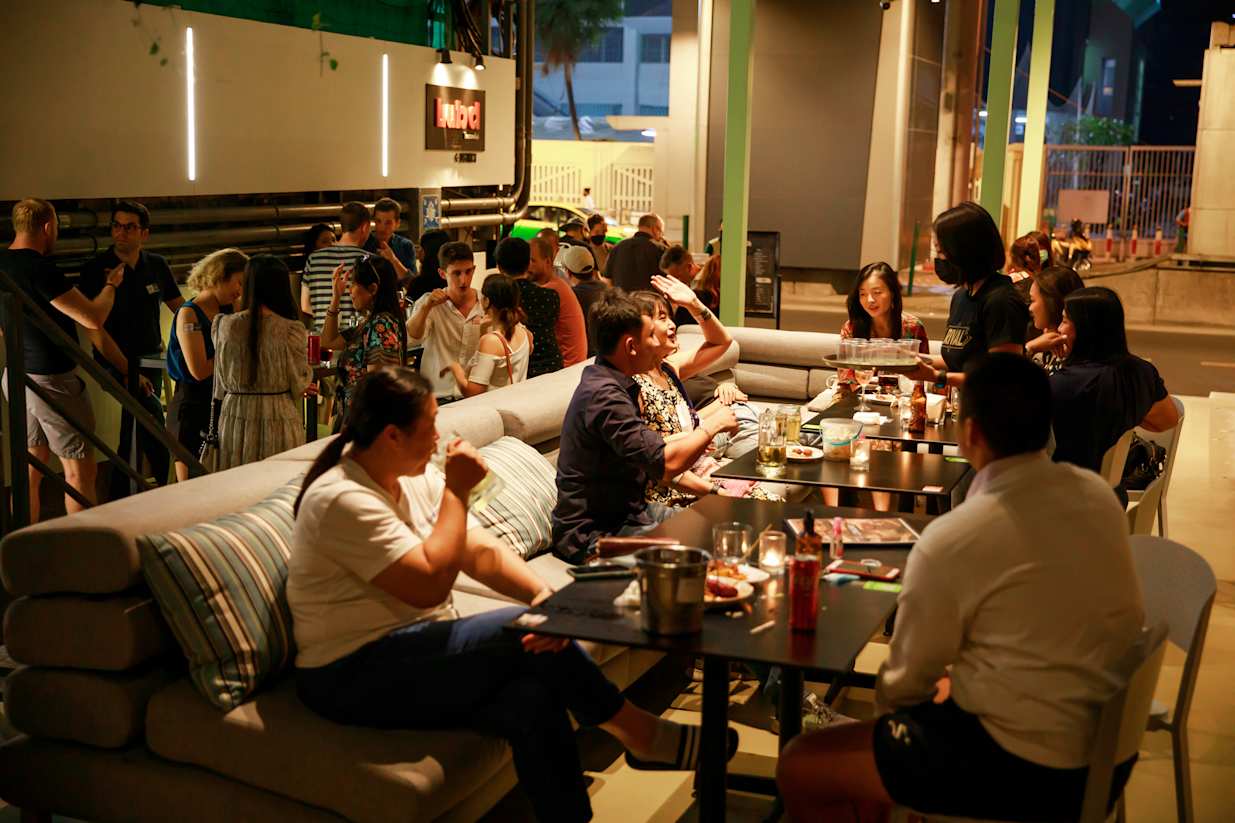 Maverick City Lodge – Budapest, Hungary:
Budapest, often referred to as the "Paris of the East," is a city renowned for its stunning architecture and vibrant nightlife. Maverick City Lodge provides a fantastic base for exploring this captivating city. Housed in a historic building, this hostel offers modern and spacious rooms. The communal areas, including a cozy lounge and a lively courtyard, create an inviting atmosphere for socializing with fellow travelers. Maverick City Lodge ensures a memorable stay in one of Europe's most enchanting cities.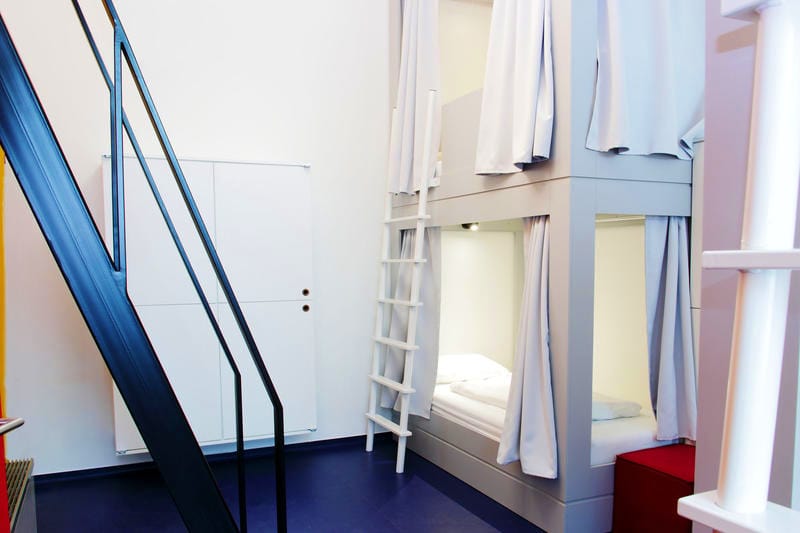 Oasis Backpackers Mansion – Lisbon, Portugal:
Lisbon, with its charming neighborhoods and stunning vistas, is a city that captures the hearts of visitors. Oasis Backpackers Mansion provides a unique accommodation experience, combining the ambiance of a hostel with the comfort of a boutique hotel. This elegant mansion offers stylish rooms, a tranquil garden, and a rooftop terrace with panoramic views of the city and the Tagus River. Oasis Backpackers Mansion is an ideal choice for those seeking a tranquil retreat in the heart of Lisbon.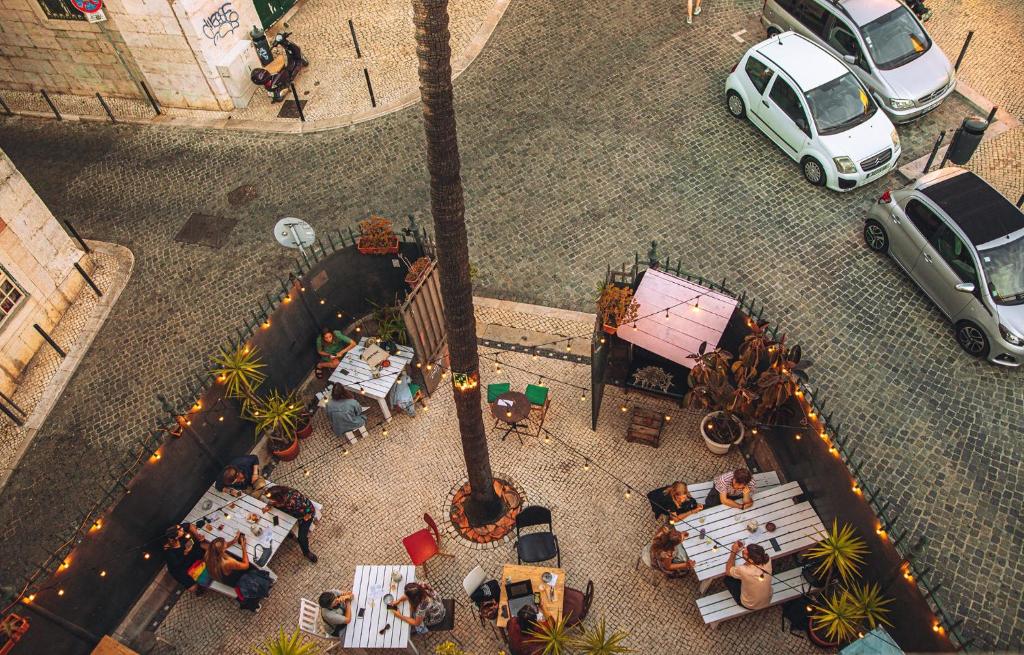 Conclusion
Hostelworld's latest guide highlights the top 10 hostels that offer remarkable experiences for travelers worldwide. From Lisbon to St. Petersburg, Copenhagen to Bangkok, each hostel on the list stands out for its unique blend of comfort, design, and social atmosphere. Whether you seek cultural immersion, natural wonders, or vibrant city life, these hostels are worth considering for your next adventure. By providing a mix of affordability, comfort, and social interaction, they ensure that your stay becomes an unforgettable part of your travel experience.