Honest Omio Review – Introducing The One Stop Travel App
September 30, 2022
Traveling is becoming the thing to have an ecstasy
In life, after the hit of the worldwide pandemic, people welcomed traveling like never before. This enthusiasm for traveling makes it tough for OTAs to play, especially for those in business around the sphere. OTAs are high in demand, and matching the standard expectations becomes tough.
But there is one website that is standing out; Omio Reviews suggests the website has pretty beneficial features which are essential for booking tickets for any trip. Whether you're willing to execute the journey via train, plane, or bus, Omio has everything under its umbrella to ease you out.

What Makes Omio StandOut?
Formerly known by the name GoEuro, this German online traveling agency was founded in 2013, currently undertaking ventures with the name Omio, the notion on which Omio was built to provide free and fair traveling itineraries to every travel buff.
With more than 50 cities tied up with more than 500 transportation agencies and partners, Omio makes a vast web of the network to ensure you get assistance at every turn of your journey. You can compare the service fare of all the ways for transporting. Thus Omio becomes the one-stop solution for all your traveling-related queries.
When you check on the conventional ways of booking, from comparing the prices, everything falls under your obligation; with Omio, comparing the prices from every OTA becomes easier, and you have one platform to access information on different routes and different prices.
Omio has the vision to eliminate the middle hassle of keeping a beady eye on every OTA's ticket price and itinerary and integrates all the details on one screen, which eases making a final decision. And that's how Omio Stands Out from other online travel booking companies.
When all the other travel bookings are just confined to advertising themselves as the best, Omio aces the move and casts everyone off the game. But that's just one reason why Omio has a competitive edge.
Secondly, Omio is hailing the sustainability in traveling; you can go paperless with Omio and save your tickets offline; you don't need to get them printed. A soft copy is enough to channel for the all over the trip.
How To Make Use Of Omio For Travel Booking?
Complying with Omio's sustainable traveling mission, all the procedures, from checking to booking, are digital, including the payment. In just three easy steps, you can book tickets where you want to go. Let's see what steps you need to follow to book tickets via Omio.
Step 1: Install The Omio Mobile Application
To initiate the process, install the mobile application of Omio on your device. After installing, you need to type the location manually." From "" To" with the respective dates. So, the app will find the best routes for you
Step 2: Select The Mean For Transportation
When you go for a search, the interface shows you three options to continue the journey by air, train, and bus, with the lowest price indicated on the top of each. From every category, you can have two options with relatively lower prices.
Step 3: Discerning the Options
It's easy to discern all the options for every kind of transport; choices for booking are not confined to only flight or train booking, but you can have every possible alternative when you use Omio.
Step: 4 Make A Booking:
After going through all the alternatives, it's time to make a final choice, and let's say you've selected bus tickets to facilitate the further journey. When you choose the bus tickets, you get all the deets of that specific journey, and when you find it promising.
You can make payments via cashless mode and debit/credit card, which confirms your booking in no time. And you have the digital copy of the tickets by your side every time.
Step 5: Booking Offers:
After making the first booking with Omio, you unlock the travel offers and rewards for the next journey with Omio. To get this, you need to click on the option "send me a travel offer." While signing in to the app after giving this access, all the offers and rewards will reflect on your email.
So, in these few steps, you can access all the fruitful services by Omio. Let's see what the features are that are truly appreciable in Omio. 

Features Of Omio – A Guide For Useful Features You Should Know
To say there are lots of features that make Omio different, but what are those, and how do they make an impact om your travel booking?
Sustainable Travel Planning:
With Omio, you don't need to have hard-copy tickets with you. An offline saved copy of tickets is enough to facilitate the journey. With the vision of banishing the carbon footprint, Omio promotes the paperless business, and you can make payments in digital ways to fasten the booking process.
Excellent Customer Care Support:
You don't need to panic if you face any hurdles while booking or executing it; Omio customer care is 24×7 available, and customers who have previously reached out to customer care are extremely satisfied with their response and effectiveness in resolving the query of any kind.
Wide Web of Travel Partners:
Omio has 1000 travel partners in different regions of every country, from remote to urban every tier of society is covered by Omio. So, you have in-person assistance, too, everywhere you go.
Book Tickets Of Any Traveling Mean:
As we've discussed before, traveling means of Omio are not restricted to flights or trains. You have a choice to select from a pool of options here as well. Where you can go by air or train, which are two mainstream ways; apart from these, you can rent a car and have a ferry booking in advance. Absolutely Unique!
So, these are just a few features that directly impact your booking positively; you can be part of the sustainable mission of Omio by booking digital tickets.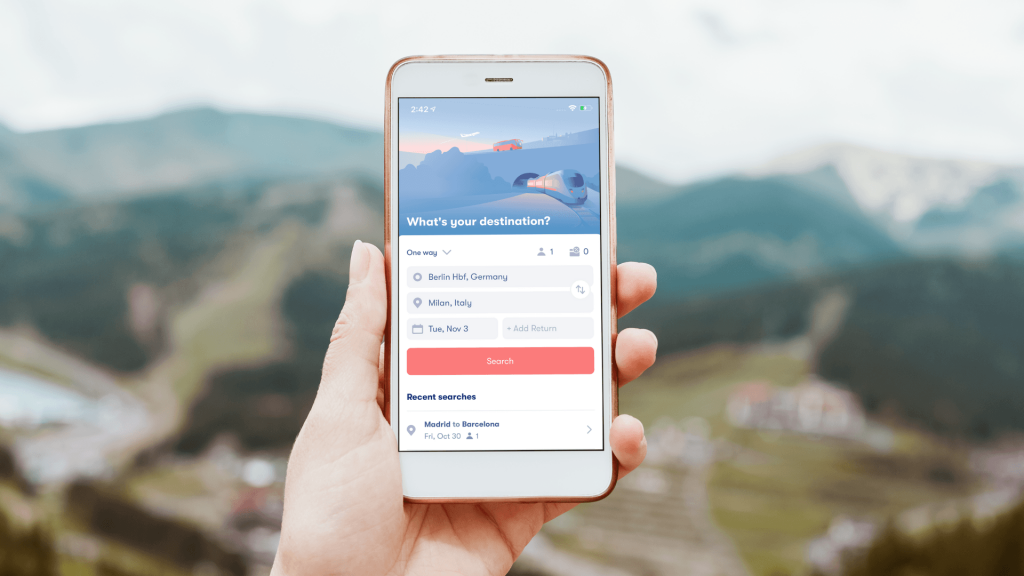 More You Should Know About Omio
Plenty of discussion in this article is directed to booking tickets, but what if you want to cancel the tickets? Let's see the procedure for withdrawing tickets and availing of the refund.
To cancel the tickets, you need to go to the "your booking." option, where you can manage all bookings you have made. Before directly canceling the tickets, you can consider changing the dates or postponing the trip.
If it is still not feasible for you to make it to the trip, you can cancel the ticket, but make sure you've made the booking with the refundable fare. On some properties, a refund is not reimbursed after booking, which is the property owner's policy.
If the property is Refundable or not is mentioned in the property details; hence you need to go through the details carefully to avoid any hassle later.
To claim the refund, you have the support of a customer care executive. From the website or the app, you can claim the refund but not to mention the correct transaction ID and ticket details while initiating a rebate claim from ticket cancellation.
Where Does Omio Stand Back?
Omio is indeed a great app that provides a lot of options to make bookings, but too many options sometimes might catch you in your trouble dilemma. And take so many hours to discern each plan thoroughly.
With the terrific rush on the website and the application, Omio sometimes gets down. That can strike anytime, and this issue is vital enough not to overlook. The site can go down while you're making payment or anything that is not great.
However, the app preaches the additional cost-free and cheaper, but to reserve the seats in advance, you need to pay some extra amount which is unfair to users. Even if you have made the booking in advance, there's no reliable network and Wi-Fi, which is promised in the itinerary.
There's still a little long way for Omio to cover all the regions in Europe and USA, and every other country.
What Are The Places Where Omio Has Great Connectivity?
Before booking, it would be better to know the key places where Omio has a strong grip. Because covering all the areas uniformly is nearly impossible, not just for Omio but for any business.
Omio has clasped several regions in Europe and looking cowards to expanding its business in China too. You can relish the joy of Paris, Spain, and Mortil, as the European Cities are the flagship tour spots by Omio. Apart from Canada, UK and USA are equally compatible with Omio, but to book tickets, you can look for any country in the globe.
Summary
Concluding all the elements of Omio, we are out of the shadow of a doubt. We can say for certain Omio has the best traveling solutions and one of the best traveling websites, which is the one-stop solution for travel booking, with a wide range of options and unlimited features to save money and time.